Your Source for Bait, Tackle, Rods, Reels, Lures and more from the Jersey Shore!
Sterling Harbor is Cape May County's authorized Hobie Kayak, Ocean Kayak and Wilderness Systems Kayak Dealer. Cape May County's Kayak Fishing Headquarters since 1997.

We have the area's largest selection of Kayak and Kayak Fishing Accessories!

CLICK THE Hobie and Ocean LOGOS BELOW FOR MORE
INFORMATION ON THE KAYAKS WE CARRY!

Hobie Mirage Drive Kayaks:
Hobie Mirage Pro Angler 14
Hobie Mirage Pro Angler 12
Hobie Mirage Sport
Hobie Mirage Revolution 11
Hobie Mirage Outback
Hobie Mirage Revolution 13
Hobie Mirage Outfitter
Hobie Mirage Oasis

Hobie Island Series Kayaks:
Hobie Mirage Adventure Island
Hobie Tandem Island

Hobie Inflatable Kayaks:
Hobie Mirage i9S
Hobie Mirage i12S
Hobie Mirage i14T

Hobie Paddle Kayaks:
Quest 11
Quest 13
Kona Deluxe
Odyssey

Ocean Kayak Singles:
Yak Board
Big Yak
Frenzy
Scrambler 11
Caper
Venus 11
Peekaboo

Ocean Kayak Tandems:
Malibu Two
Malibu Two XL

Ocean Kayak Angler Editions:
Caper Angler
Drifter Angler



Tarpon
The wildly popular Tarpon series offers exceptional paddling performance through enhanced the bow lift for gliding through the surf and copious tankwell storage space. Raised floors offer an even drier ride in the seating area. The real headliner, though, is the customization capability of the total experience made possible by a series of outfitting and deck innovations. The Tarpon Ride Angler's unique, pontoon-style hull offers unmatched stability for anglers. Stand up and enhance your visibility or increase casting distance with ease. This sportsman's favorite is rigged to make tall tales come true.



Tarpon 100
Offers stunning performance for surf play, ponds, lakes, and bays.

Ride 115
Big time stability. Big time versatility. Small time kayak.

Tarpon 120
The most popular Tarpon ever, due to its efficient size, is rigged for adventure.


Ride 115 Max
Engineered to maintain stability and glide while extending gear capacity.

Thresher 140

Built with both the serious and the aspiring offshore angler in mind.

---


Jackson Kayak was founded in 2003 by Eric Jackson and Tony Lunt. Currently located in Sparta, Tenn., near the Caney Fork River, Jackson Kayak designs, builds, and manufactures leading whitewater, fishing and exploration paddlesports products. With the moto "Build it like it's your own", all of their products are Made in the USA in growing support of the local Tennessee economy.







We carry the Cuda 12, Cuda 14, Coosa, Big Rig, Kilroy, Realtree Kilroy and Cruise 12.
---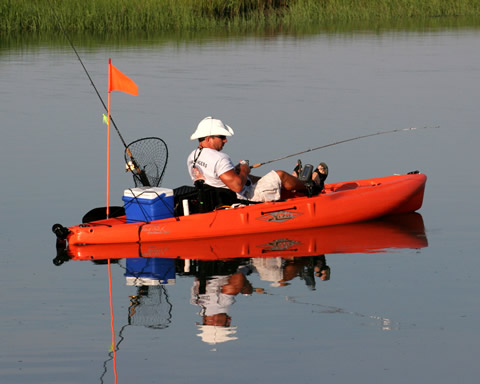 Hobie Mirage Outback with Lowrance Fishfinder
and Hobie Safety Flag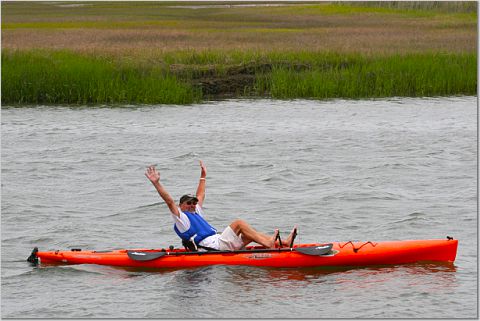 Hobie Mirage Adventure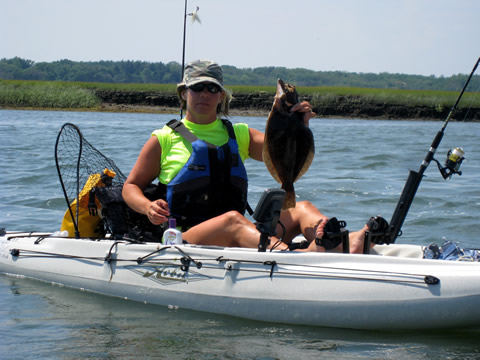 Hobie Mirage Outback with Anchor Trolley,
Turbo Fins and Lowrance Fishfinder
Kayak Striper Fishing - Wilderness Systems Tarpon 120 Kayak

Hobie Mirage Outback

Humminbird Fishfinder/GPS and RAM Tube Rodholder on Hobie Mirage Pro Angler 14

Hobie Mirage Pro Angler fishing with Capt. John Lake in Ozello, FL -

www.saltsafaris.com